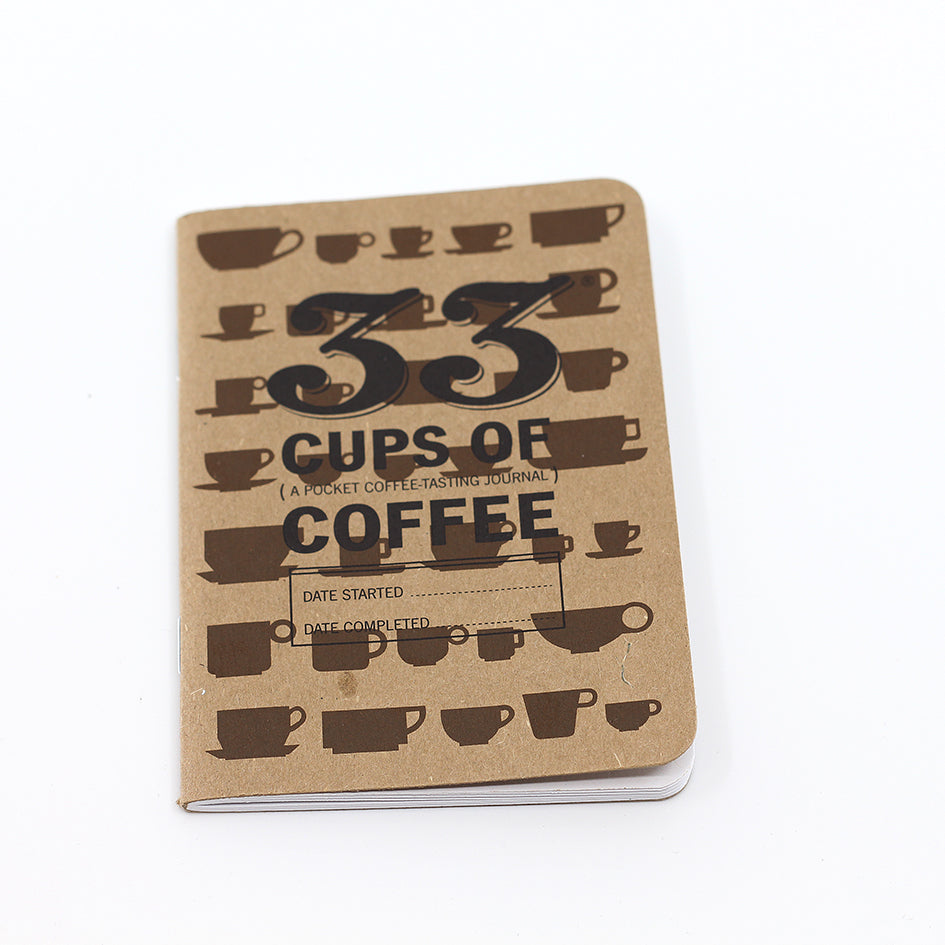 33 Cups of Coffee - Tasting Journal
33 Coffees is a coffee journal that provides an easy way to record coffee tasting notes in a small, convenient notebook.
The visual web representation and notes this book allows you to create will help you discover and remember what you loved about your coffee. Great for those times you just want to unplug and unwind.